Dosage instructions
Suggested use
for preventing eye discharge:
Add Glow Groom™ to your pet's regular food and start preventing eye discharge. To ensure your pet has the entire daily dose, we recommend you give it once daily as a separate snack mixed with your pet's favourite treat (yoghurt, cottage cheese, peanut butter, vegemite, meat-based baby food or even wet cat food are some suggestions).
Another idea is to mix Glow Groom™ with a small amount of purified water (always add the water to the powder, not the powder into the water) and administer with a medicine dropper or syringe.
If you are using tablets, they can be halved or quartered and either put down the back of your pet's throat, or popped inside a piece of meat, sausage or cheese.
Some animals resent changes in their food or have sensitive stomachs. We therefore recommend introducing Glow Groom™ with just a pinch of powder, or small portion of the tablet.
Increase gradually during the first two weeks, until you reach the recommended daily dose (according to the dosage calculator on the top right of page). You should now start to see changes in your cat or dog's eye discharge.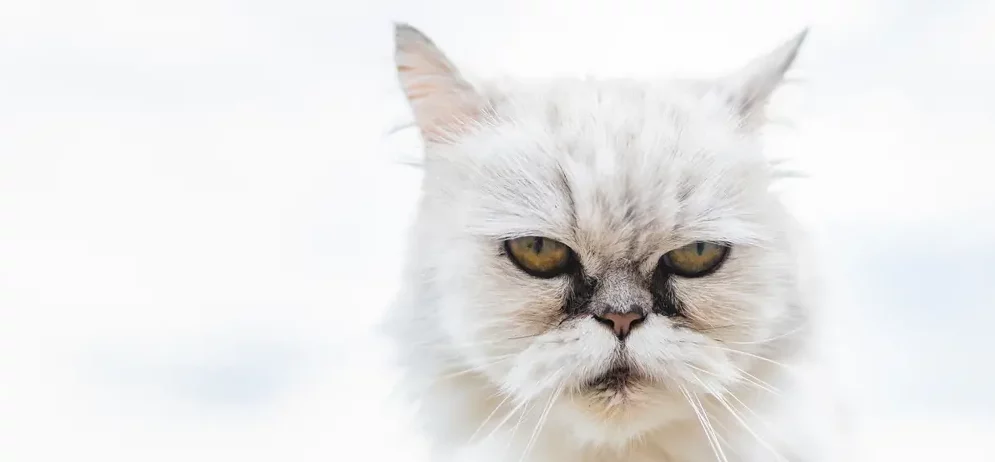 Prevent dog eye discharge long-term
To prevent your pet's excessively watery eyes from returning, continue on the full recommended dose for 60 days (~ 8 weeks). Then, for the following 2 weeks, cut the daily dose in half. If no signs of stains or eye discharge, continue with a half dose every other day for another two weeks.
Afterwards, if still no signs of eye discharge or stains around the tear ducts appear, you should gradually decrease the dose amount for the next few days until zero.
It is also recommended that you carefully trim the stained areas around the cat or dog's eyes until the tearing turns to clear. For dogs or cats with a short coat, a good quality, temporary topical eye cleanser can be used.
Because each dog / cat is different, results may start to be seen after 12 days, while others may take up to 30 days or more.
What if excessive tearing reappears?
Although uncommon, if stains or eye discharge reappear around your dog's eyes whilst using Glow Groom, this indicates the need for a more aggressive approach.
If your cat or dog's eye discharge returns, immediately re-start the everyday regime for 30 days - doubling the original daily dose. Then revert back to the standard dosing directions.
Failure to follow the above instructions will more than likely result in discharge and/or stains returning.
Because each dog / cat is different, results may be seen after 12 days, while others may take up to 30 days or more.
We highly recommend use of a probiotic (i.e.) yoghurt or a probiotic supplement; to improve your dog's intestinal balance, enhance their health and vitality and improve digestion for better nutrient absorption.
When is it time to visit the Vet?
Increased tear production, tear staining or watery eyes can be caused by other health issues, some of which a vet may need to take a look at.
Other medical factors that induce excessive eye discharge may be:
conjunctivitis (pink eye)
allergies
abnormal eyelashes
eye injuries
eye infections
blocked tear ducts
corneal ulcers
If your dog or cat shows signs of green eye discharge, yellow eye discharge, or other abnormally coloured discharge, it is probably time to visit the vet and access veterinary medicine.
These issues are sometimes known as dog eye boogers. A dog's eye boogers will often replace the typically healthier watery eye discharge.
This type of eye discharge in dogs and cats may indicate dry eye, which forms from a dryness on the eye's surface. It could also be caused by a foreign body lodged in or around your dog's eye. Dry eyes may be treated with artificial tears, eye drops or ointments, all of which can be prescribed by a qualified veterinarian.
Important Product Information
Pregnancy
Glow Groom™ is not recommended for use during pregnancy or lactation as no studies have been performed on this subject. We choose to avoid risk with our pets.
Dosage
Glow Groom™ is a powerful mix of ingredients and when combined with your pets normal healthy diet, will provide a higher than normal dose of vitamins and nutrients to your pet.
For this reason; we do not recommend unnecessary or extended use, however in stubborn cases due to the facial structure of some breeds, a maintenance dose can be quite safely given as often as required.
Further Information
Any pet that is known to have liver or thyroid problems should NOT use this product.
Shake before use.
The measuring scoop enclosed in the jar equates to 1/4 teaspoon.
Shelf life: Unopened - 24 months from manufacture date. Opened - 12 months from manufacture date.